As a business owner, you know that making a good first impression is a requirement to making a sale.
If a customer doesn't like you – then they probably won't like your company.
But nowadays, good impressions don't happen in person. They happen online.
Consumers probably won't ever experience your firm handshake. They won't observe your confidence or your
willingness to always look someone straight in the eye. They probably won't experience your personal warmth firsthand,
and they definitely won't know whether or not you're a person of integrity.
But they will know…


IF YOU HAVE A WEBSITE.

IF YOU HAVE AN INTUITIVE USER EXPERIENCE.

IF YOU HAVE STRONG BRANDING.

IF YOUR COPY IS CLEAR AND YOUR CALL TO ACTIONS ARE STRONG.

AND THEY'LL KNOW IF YOUR SITE IS SECURE.
A good website has officially replaced a good first impression, and you need to know how to translate your work ethic, charm, and compassion into your site. This is not an option – this is a requirement of having a successful business.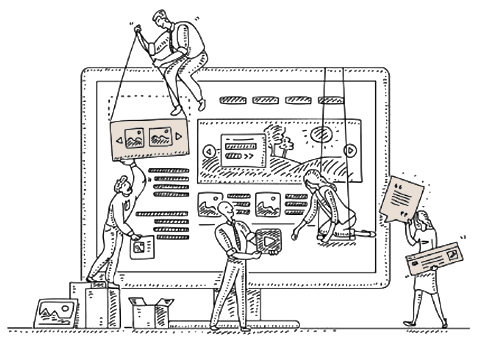 But…what if you aren't a techie?
Does that mean you have to spend
triple the money

on a website?
Does that mean you have to spend triple the money on a website than you would on a monthly lease, or are you expected to teach yourself how to code, design, and protect your website?
Not to rain on your parade, but it's a waste of your talent to even try.
Every business owner should spend the bulk of their day doing what they love. That's why you got into this
in the first place, right? You should be spending your time crafting, building, creating, managing, inspiring, and perfecting – not learning new tech tools that will be old news before you've even mastered them.

CUSTOMER PERSONAS

LEAD GENERATION

CONTENT CREATION

RESPONSIVE DESIGN

SEARCH ENGINE OPTIMIZED

CAMPAIGN ANALYTICS
Manage your business,
not your
website.
Beefy Marketing handles the complicated tech and security aspects so you can focus on running your business with your unique set of skills.