Staying Ahead of the Game
Rebranding for A Thriving Academic Coaching Firm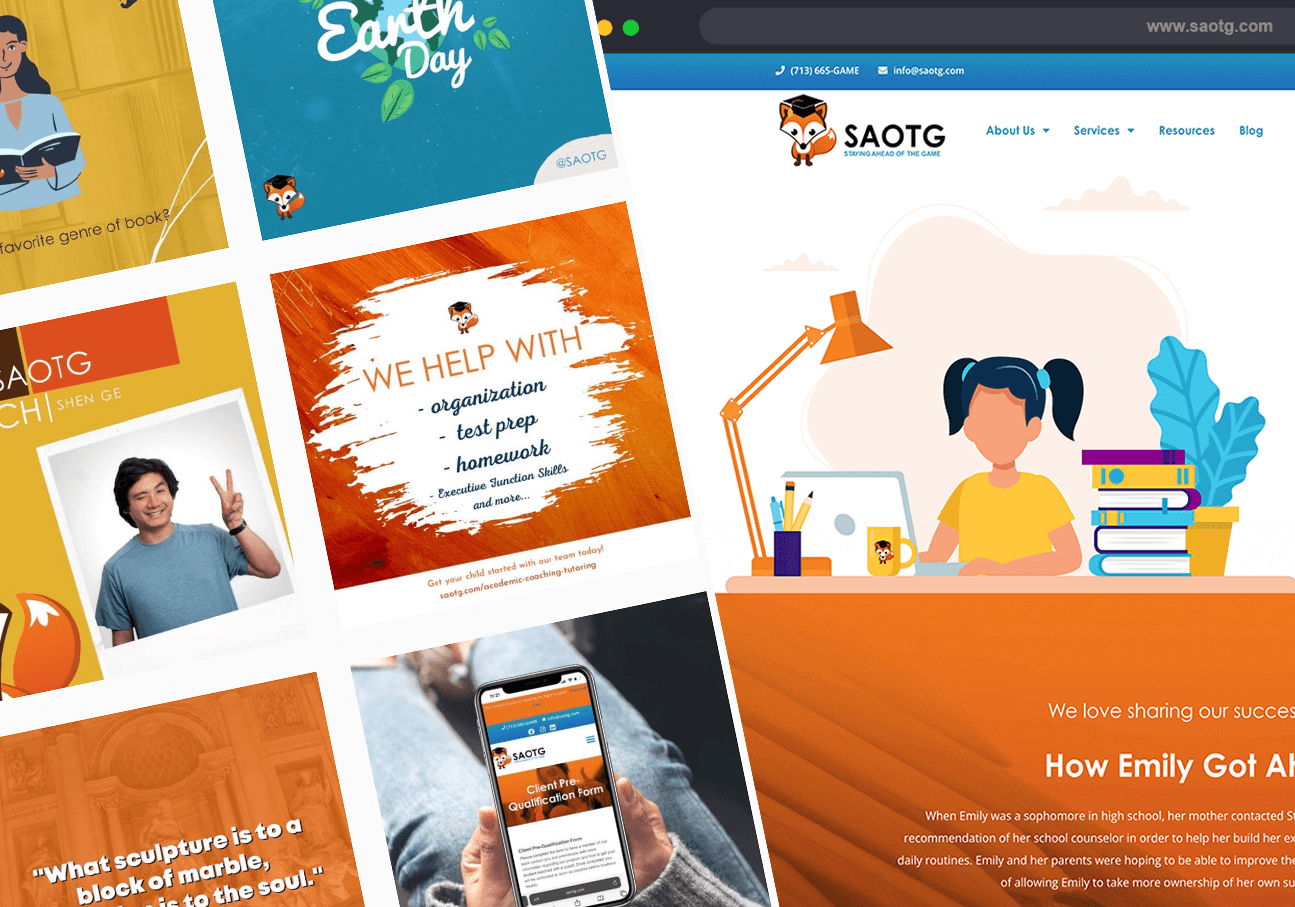 Rebranding for A Thriving Academic Coaching Firm
Staying Ahead of the Game (SAOTG) offers unique academic coaching & tutoring services in Houston, Texas. Their mission is to help capable students, including those struggling with learning differences, to achieve greater success by improving their executive functioning skills such as organization, task prioritization, study skills, and impression management. SAOTG reached out because they were in a growth stage but their website and branding didn't reflect where they were headed. We worked with their team to define their customer persona and completely redesigned their logo, creating a friendly mascot that appeals to both parents and students alike.
Branding
Positioning and Strategy

Target Market Research

Visual Identity

Logo Design
Website Design
Print Collateral
Social Media Management
Staying Ahead of the Game's Logo Centers around a Friendly Mascot
The website is user friendly and intended for parents to quickly learn more about what SAOTG has to offer.