Refreshing the ArtsAlive! Brand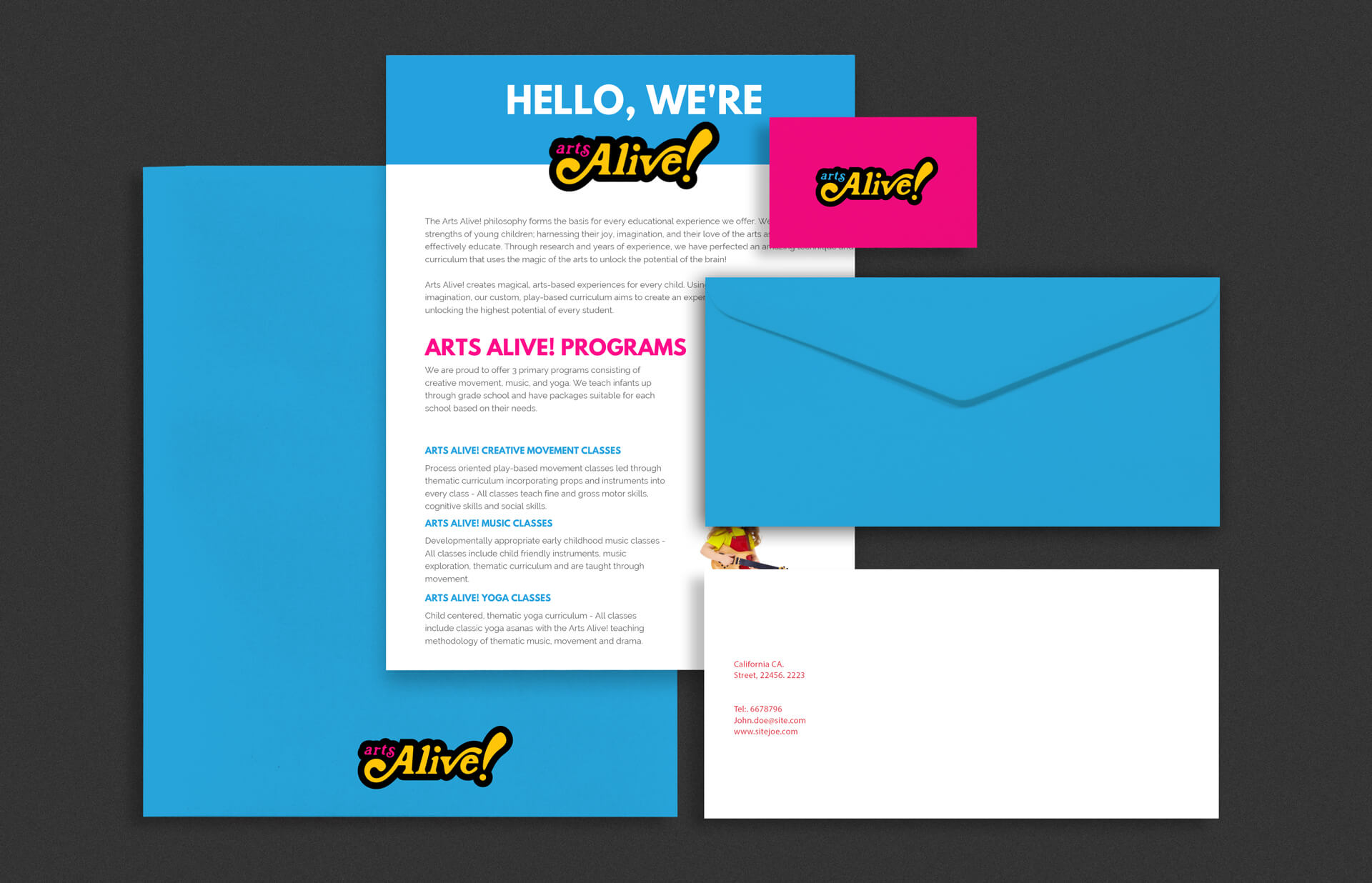 Refreshing the ArtsAlive! Brand
Arts Alive! is a curriculum enrichment program that unlocks the part of a child's brain that is not typically developed in an academic setting. We take the joy of movement and the creativity of the arts and use it to teach children to activate the higher-order thinking center of their brain. It's quite fascinating! Science supports that developing this, often underdeveloped part of the brain, sets students up for higher academic success and stronger problem-solving skills, both of which are important for long-term success at life.
Branding
Brand Guidelines
Web Design
Photography
ArtsAlive! needed a logo that reflected their high energy and appealed to their target market.
The website uses bright colors, animated photos and energetic video to put the target audience at center.