What do you think of when you hear the term marketing? Spammy? Salesy? Slimey?
You're not alone. Most marketing is intrusive, obnoxious, and poorly placed. Entrepreneurs spend thousands of
dollars for clicks, shares, and sales without anything to show for it while consumers are at their wits end with irrelevant solicitations and offers. Nobody wins.
In fact, marketing is a lot like comedy without the humor. Desperate comedians wrangle complete strangers into a comedy show to receive a lousy five minutes at the end of an empty set. Are these people interested in the comedian?
Do they laugh at the jokes? Are they having a good time?
Probably not.
That's why most comedy shows aren't that funny. It's not the content that's the problem – it's the audience.
No wonder thousands of entrepreneurs cringe when they think about how to market their business – consumers
find them annoying! How are we supposed to create a profitable sales strategy for ourselves when the market is oversaturated and the audience is jaded?
Attract your ideal customers through the power of your own content. With inbound marketing, customers come to YOU because they resonate with your material and want MORE. Instead of hustling people off the streets to attend a lousy show, you are now the headliner attracting a large and engaged audience ready to laugh at every joke you give.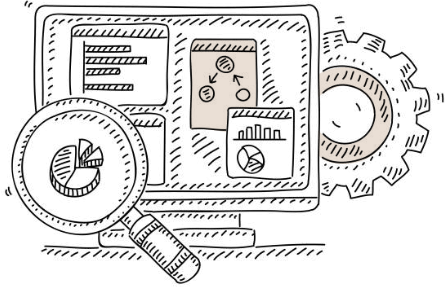 I KNOW WHAT YOU'RE THINKING
It sounds too good to be true.

So, let's

break it down.
Together, we create interesting content that explains and accentuates your area of expertise.
In exchange for your exceptionally informative content, an excited lead "opts-in" to your marketing.
A customer is now engaged in a well-strategized funnel that will organically convert them into a profitable sale.
We continue to excite and engage with your audience to the point that they become active participants with your business and content.
Repeat the process with proven intel on where your target market is located and how they behave


Inbound marketing allows you to focus on sales without the spam or solicitation. There is no need to worry about
shoving unwanted advertising down customers' throats anymore – you will be providing them with information and products they are affirmatively seeking. It's a mutually beneficial relationship that allows both parties to get exactly what they want out of it. Now, everybody wins.

CUSTOMER PERSONAS

LEAD GENERATION

CONTENT CREATION

SOCIAL PUBLISHING

EMAIL AUTOMATION

CAMPAIGN ANALYTICS
But how do I set this up all by myself?
You don't.
We do.
Beefy Marketing provides everything you need for inbound marketing from content creation, to social media
outreach, to funnel strategy, to campaign management and CTA creation. We create content calendars, create buyer personas, and cover SEO and keyword analysis. We are the experts at setting up the custom marketing map your business needs to accelerate growth and hone in on your ideal customers. Don't fall into the marketing trap of trial and error,
let the experts handle it for you. Together we can make your business goals a reality.